Trust PDC

to provide the components you need for your orthopedic devices.
Orthopedic devices play a crucial role in providing patients with musculoskeletal disorders pain relief, enhancing the quality of their lives, and improving their mobility. With advancements being made almost daily in the field of orthopedic devices, manufacturers need a company they can trust to provide them with the micro molded components necessary to produce these devices. At PDC, we pride ourselves on providing device manufacturers with the components they need on a scalable level.
For more than 30 years, orthopedic device manufacturers have trusted PDC for the micro molding expertise they need to create products that are crucial to patient care. We have provided parts for a broad range of orthopedic devices and products.
Joint replacement implants
Spine stabilization implants
Restorative/regenerative implants
Surgical instruments
When it comes to orthopedic device components,

material choice is critical.
Many of the compounds used in micro molding are what are known as thermoplastic resins. These compounds are both exotic and highly engineered, and working with them requires an advanced level of expertise. At PDC, we're pleased to offer our clients just that. Our team of engineers are highly knowledgeable when it comes to thermoplastic applications, and our state-of-the art facility is modern, integrated, and dedicated to the medical and biotech industries.
PDC offers orthopedic components made from high-performance materials. Whether our clients need components made to offer strength and rigidity, or ones that are ultra-thin and flexible, we have the necessary knowledge and capabilities.
Micro molding is a specialized type of plastic injection molding that is used to manufacture extremely small plastic parts, typically with dimensions on the order of a few millimeters or less. Some examples of orthopedic devices that are manufactured using micro molding capabilities include:
Spinal implants:

Micro molding is used to manufacture small plastic components for spinal implants, such as intervertebral spacers and pedicle screws.

Knee and hip replacements:

Micro molding is used to manufacture small plastic components for knee and hip replacements, including the bearing surfaces and the fixation elements.

Fracture fixation devices:

Micro molding is used to manufacture small plastic components for fracture fixation devices, such as pins, screws, and plates.
PDC's vertically integrated facility enables technologies for the manufacturing of a wide range of orthopedic devices, enabling the development of small, precise, and reliable medical devices for use in the treatment of musculoskeletal conditions.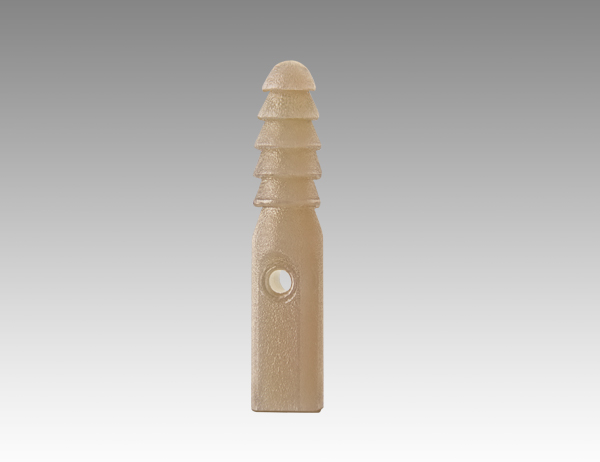 The Medical Device & Life Science markets require quality-manufactured micro molded components.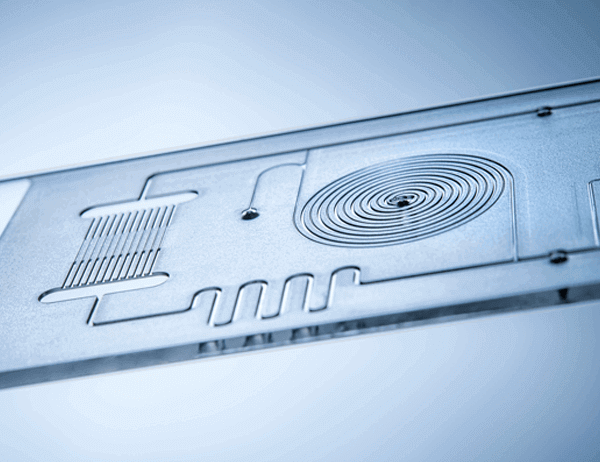 In the biopharmaceutical and genetic engineering industries, microfluidics are a crucial component.
The healthcare and life science fields often rely on custom solid-and-film-bottom micro titer plates.
As pioneers in breakthrough technologies, PDC proudly manufactures products for the healthcare and life sciences industries that consistently meet exceedingly high requirements.