PDC to Exhibit Precision Micro Moulding Technologies on Both Sides of the Atlantic in June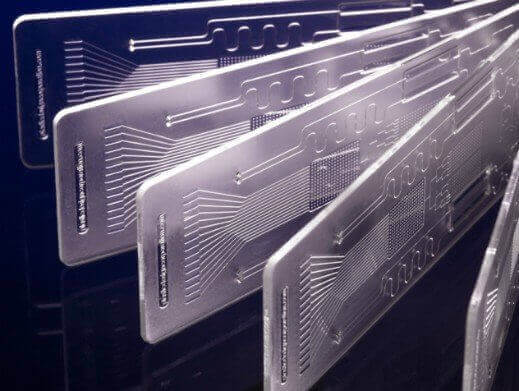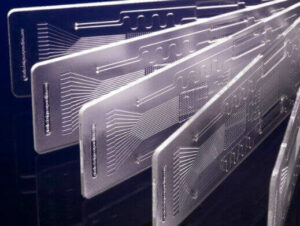 Plastic Design Corporation (PDC), a world class provider of precision micro moulding technologies to the life science industry is set to demonstrate its cutting edge micro moulding capabilities at two key events this summer reflecting the company's ability to serve a customer base spanning the continents.
MDM East 11-13 June New York (Booth 449)
Medical Design & Manufacturing (MD&M) East is the east coast's largest medtech event offering professionals from companies including Abbott, Boston Scientific, and Johnson & Johnson a chance to see the latest technologies and solutions in biocompatible materials, components, assembly, contract manufacturing, and more. The event is also recognised as an important tool for fledgling companies needing to source a qualified supplier they can trust.
Lab-on-a-chip and Microfluidics Europe 18-19 June Rotterdam
Now in its 11th year this event brings together researchers and industry participants from both academia and industry focusing on technology and innovation in the Lab-on-a-Chip (LOAC) and Microfluidics fields.
Topics discussed include LOAC device production technologies, novel designs/technologies for manufacture, as well as the key application areas for LOAC from research to diagnostics. There is an extensive international perspective at this conference with speakers, poster presenters, sponsors, and exhibitors from Europe, US, and Asia/Pacific.
Come and say hello..
Gretchen Kinder, marketing director and joint owner at PDC said 'We extend an open invitation to micro engineers everywhere to come and discuss their micro moulding needs with us at these important events. We look forward to seeing you there'.
About Plastic Design Corporation (PDC)
PDC started bringing quality research and design moulding to the plastics industry in 1991. The company continues to proudly bring high tech, high quality, high expectation craftsmanship to the biosciences and has been able to take a number of programs from infancy to high-volume production with the tenacity that is required in the medical industry. In addition to the core business of micro moulding, key services include: prototyping, micro plates, micro fluidics and labware.